How to Crush 2018 Like a Boss
I'm working on a year in review project for my day job and it prompted me to think about what I'd done with my year. Instead of going the usual route and bashing myself for what I didn't accomplish, this year I'm celebrating the things that I crushed. Businesses focus on the good benchmarks and draw attention to the favorable highlights of the year. This actually projects positive energy and high expectations into the new year. Why can't we do this as individuals? It seems like a better idea than listing who to cut off and basking in the disappointment of goals not met. What did I do this year to make it as awesome as it has been? I'll tell you and you can use my blueprint to plan for your 2018!
1. I went for it (business-wise). Previously, I had a lot of different ideas for business that I kept postponing because I felt there were certain boxes to check off before I could start or maintain a business. This year, I got energized and inspired and just started to DO more than talk. Elements of my business started to come together before my very eyes and you guys enjoyed some of those elements (merch)! (Actually... if you share this post and tag @frenchingfrogs, I'll pick one of you to receive a product of your choosing up to a $25 value!)
2. I started to DO more than I talked in several aspects. We often make it a point to constantly SAY what we won't entertain in the new year and what we want to accomplish, but the words have to meet with ACTION at some point. This year, I was more about ACTION than I've ever been in my life. (I actually felt like I should have taken this mentality years ago. Who knows where I would have been if I had?)
3. I let the small victories build my confidence. Prior to this year, I was so focused on the major goals I hadn't achieved and I wasn't celebrating the small things that I'd been "quietly" accomplishing. The more I focused on all the little accomplishments, the more my ego began to be balanced and less bruised from the big goal "failures". (I turned 30 and I'm alive, with a degree, and a career... nevermind the student loans plaguing my life!)
4. I celebrated the heck out of others' accomplishments. This can actually do wonders for you! When you genuinely celebrate the accomplishments of others, the universe hears you (I know it sounds hippy dippy, but it's true). Not to mention, the people you celebrate will most likely want to see you win and contribute to the positive energy you pull your way by celebrating their accomplishments.
5. I recalculated the value of my words. You don't have to get EVERYTHING off your chest. Trust me, I was guilty of saying what I felt, when I felt it more often than not prior to this year. This year I've been better at evaluating if my words would benefit me before launching into a speech or argument. Most of the times that it seemed I would just be stirring negative energy with no benefit, I was able to bite my tongue (even when it seemed my head would blow clean off my neck). Doing this keeps you from circulating unnecessary negative energy in your space. You probably guessed I haven't mastered this, but minimizing that unnecessary negative energy has done WONDERS for my trajectory this year. Here's to me becoming a "positive maven"!
6. I set out to make people feel good about themselves (when possible). If I can say something small to make someone's day a little bit better, I want to say it! Prior to this year, I would always think about these comments, but would never go out of my way to say them. For example, one of my followers ALWAYS has perfectly shaped eyebrows. It's really just unfair. For those of us with straggle patches and/or caterpillars that occupy our foreheads,shaping is IMPORTANT. One day I couldn't take it, so I left a comment telling her how perfect her eyebrows always are (I'm aware that's probably creepy). It actually made her day and I was happy I'd said it! The risk paid off. (Hopefully I pulled some 'positive eyebrow shaping energy' my way because... ugh!)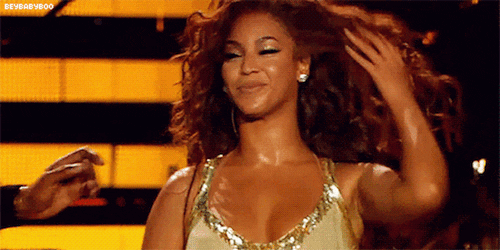 These are the noteworthy things I did to crush the year, but remember you can and probably should tweak it to customize it for you and your personality. Maybe you're already crushing some or most of the things on this list, but I wanted to give you something to think about while you're planning a successful 2018. Happy holidays, love and I hope that the new year is everything you need it to be! Don't forget to share this post for your chance to win some of the cute Frenching Frogs merch!