Single Woman's Guide to New Year Self-Improvement Projects
It's the first post of the year and this one is all about you, sis! I mean… who else would it be about?
So, I know you've made your resolutions and you've been sticking to them diligently, but have you laid out any self-improvement projects? That's the part of self-care that we tend to neglect or skip entirely. I get it. We're not itching to know every little detail of what we can be doing better personally (because sometimes bad decisions are more entertaining), but there's immense value in forming small self-improvement lists and working them every year.
For example, last year, I wanted to purchase my own home and start living a healthier lifestyle (ie. lose a few pounds, make it look good, and eat better). I'm proud to say I nailed both AND I'm on the road to upgrading my career. (Let's just say the road to the career upgrade is unpaved, but that's a story for another post.) The point is, what could you be working on right now to make yourself a better you? Here's a list of 3 things to get you started.
Personal Grooming
It sounds so obvious, but when we're caught in the hustle and bustle of life, we can literally forget to be presentable. First, I'll say, not everyone has the same standards, but if you know you're falling below your personal standards, tighten it up! Last year, I took a really hard look at myself and realized, I hadn't been managing my personal upkeep as I had in the past. A ragged, natural bun had become my go-to, and my toenails and fingernails had been long forgotten. I immediately made a rule to get a spa pedicure once every 4-6 weeks and to get a gel manicure every 2-3 weeks. Just doing that boosted my confidence and I feel more feminine. (This could also help boost your confidence in the dating scene… just saying.)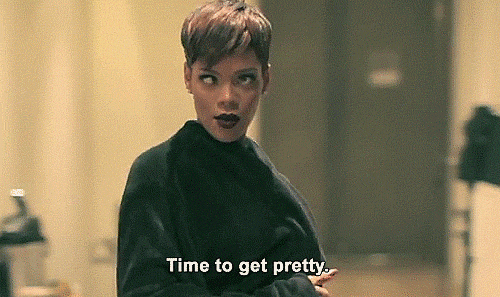 Finances
Getting your finances together is one of the BEST self-improvement projects to start and constantly evolve. While I've always been a stickler about my credit, everybody hasn't. (NO judgment here) Repairing your credit is not only mentally rewarding, it can help a few more doors open for you in life. If your credit is fine, how about setting savings goals? Are you prepared for retirement… or that trip to Bora Bora you've been craving, but won't book because of the expenses? Make a financial plan that will start to transform your life slowly but surely. The key to getting rich and staying rich is learning how to first manage your money.
Career
Are you where you want to be in your career, or have you been daydreaming about that position just above yours that was posted months ago? I'm always down to progress career-wise and my eye is always on the next position in my career progression. A good idea to facilitate career progression is to take a look at the job description for the next position up and BECOME that person. Make sure you make your changes obvious to your manager. Show your value. It's not too forward to point out the things that you are doing well for the team/company. Your counterparts are doing it and LANDING your dream job. Jump in!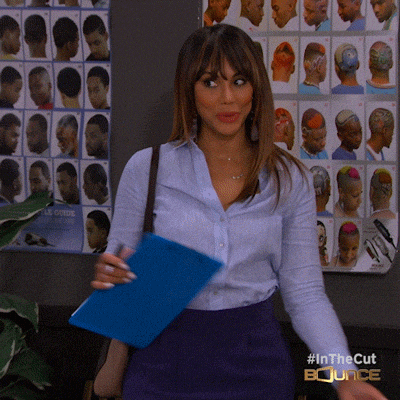 So sis, here are 3 things to jumpstart your self-improvement projects for the new year. Don't let this be the end of your list if you can think of other things you want to improve. It's a starting point. Instead of keeping random lists of people you want to leave in 2019, BE the person that you would need to be around in 2020.
Good luck and much success in your self-improvement journey!